At Serre Financial,
we know money equals opportunity—
for business, for family, for life.
That's why for over 15 years we've partnered with professionals, new and existing business owners, and executives to deftly navigate and mine the complex benefits of Canada's Income Tax Act.
Our approach is uniquely holistic, totally customized. No one-size-fits-all products — rather, we roll up our sleeves to work with trusted advisors of business owners and professional clients across Canada. Our goal: finding maximum value and benefits in each client's individual business, personal, and family situations. As we see it, your success or your clients' success is our success in the four Quadrants of Opportunity mentioned below.
Count on superior service and integrity in our best-in-class solutions. It's all to one end - to deliver every advantage and opportunity that comes with building the bottom-line.
Learn more about us, about our solutions, and what our clients say about us.
The latest from Serreous Money
(our blog)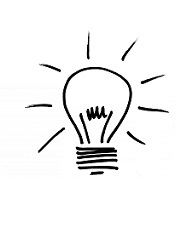 Why Incorporate?
An Advisor Endorses The Benefits To Clients By Starting In His Own Backyard
Dennis Serre - September 27, 2016
Our meeting with a Mississauga Financial Advisor started with one clear focus – helping the Advisor identify their high-net-worth clients and find them greater tax efficiency. As their behind-the-scenes tax specialists, we analyzed their business-owner clients for opportunities, keeping in mind big-picture factors like stage of life, family, and the nature and structure of their businesses. Among many opportunities under the Income Tax Act (which we consider our rule and playbook), we knew putting in place a custom corporate structure would open up a wide range of powerful tax strategies.
read more..
The Serre Financial Story
Dennis Serre - May 9, 2016
Our Serreous Money manifesto is just this — to share our insights on taking advantage of big-picture, customized tax strategy. To start, here's a little background on how Serre Financial became one of Canada's leading tax strategy firms.
read more..
Professional Memberships
&nbsp&nbsp